10' Steel DXT Blade Crate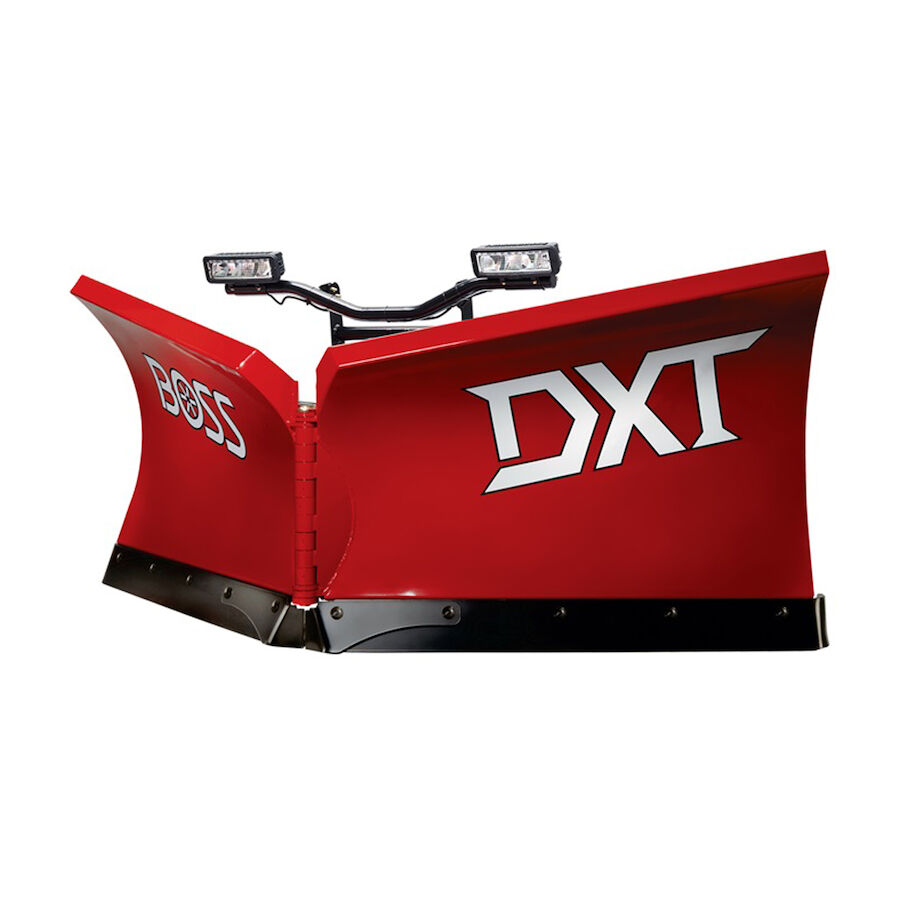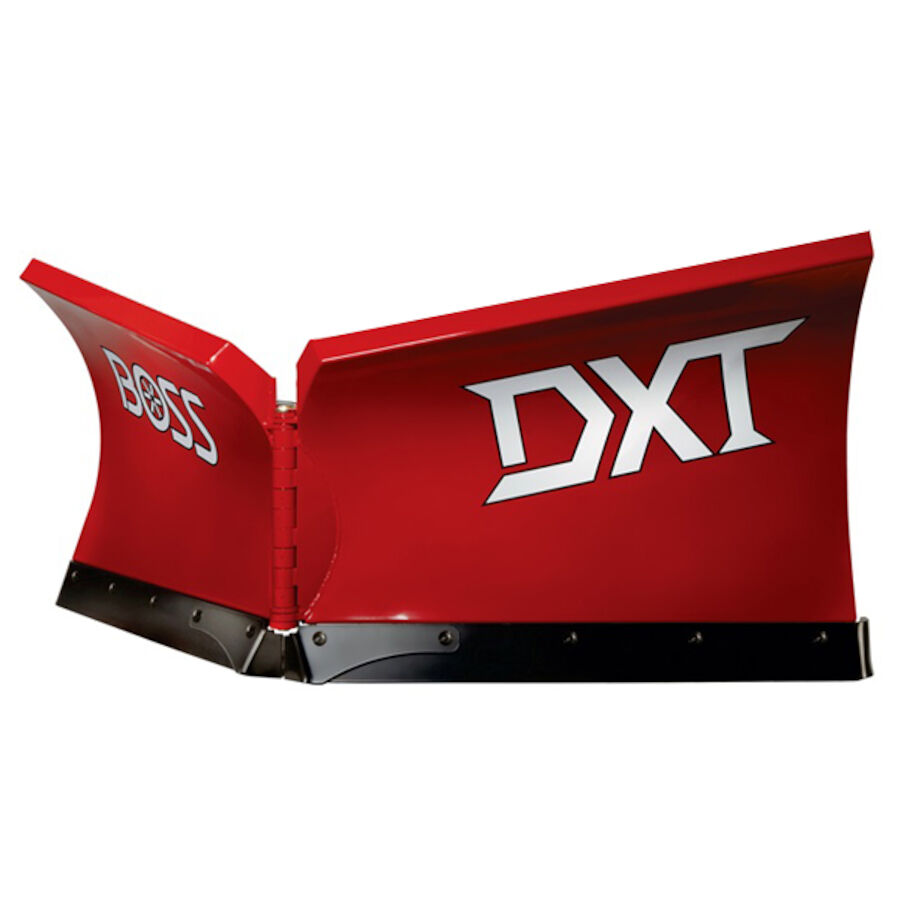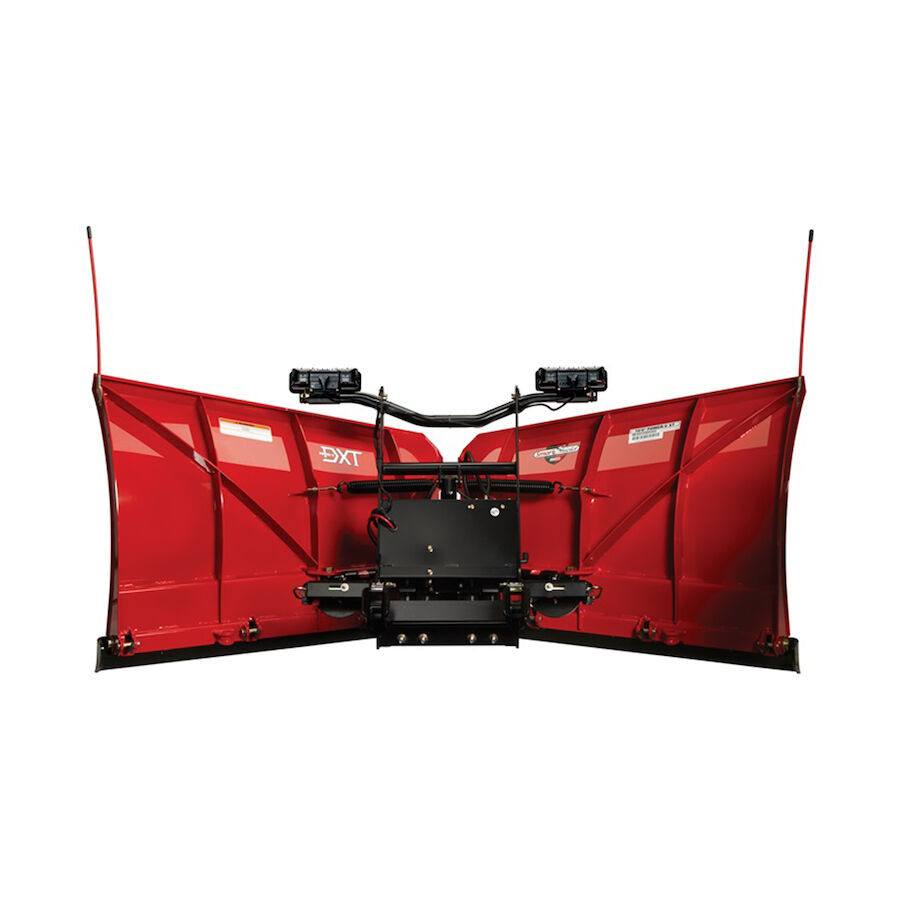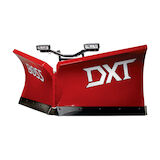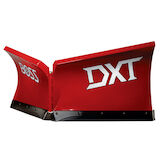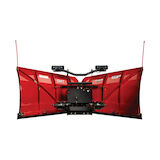 DXT PLOWS
10' Steel DXT
Product Number: MSC17510
---
Available DXT PLOWS:
Where to Buy
Product Selector
The Product Number shown for this item may be only one of several components needed for a complete product setup. To confirm additional component requirements, please visit the Product Selector Tool or consult with your local BOSS Dealer.
Product Details
The 10' Steel Heavy Duty DXT is equipped with all the benefits of the steel DXT. Treated with powder coating to help reduce rust, the durability is the reassurance you need to last for years to come. Constructed 5 inches taller and four inches wider on each side means bigger is always better for handling the most challenging jobs. The dual trip design combines both trip-edge and full moldboard trip technologies for high and low trip protection when striking obstacles like frozen snowbanks, manhole covers, and curbs. Because when it's on you to RESTORE ORDER, BOSS is always there to BACK YOU UP.
SL3 L.E.D. HEADLIGHTS - 100% L.E.D. system with nearly double the light output of standard halogen systems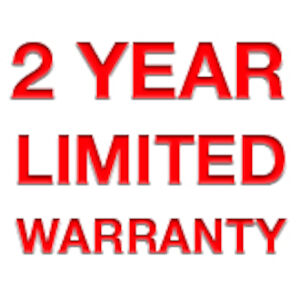 2 Year Limited Warranty
The BOSS 2-Year Limited Warranty protects against material defects for peace of mind.
Learn More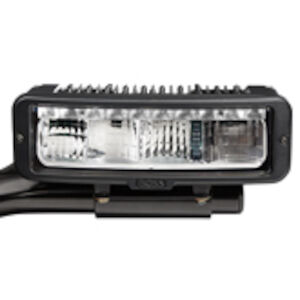 SL3 L.E.D. With Ice Shield
SL3 headlight package, standard on every BOSS truck plow, shines brighter and farther than traditional halogen packages and is equipped with Ice Shield Technology. With best-in-class 100% LED lighting, integrated with Ice Shield Technology to prevent snow and ice build-up on the lens, these headlights use half the amperage of halogen systems and have an 8-10 year life expectancy. The SL3 headlights are also 40% smaller than SmartLight2 lights and yet much more powerful with the signature BOSS premium look you expect.
Learn More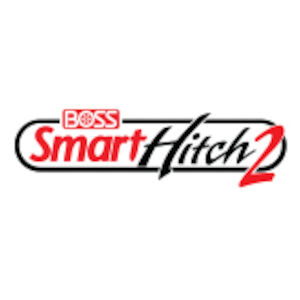 SmartHitch2
Designed to be simple and easy to use. Flip, plug, click. The three-step attachment process makes it easy to switch between plows.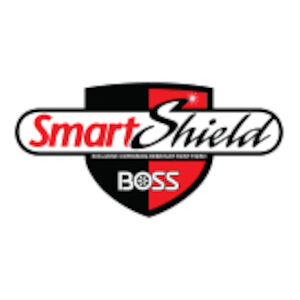 SmartShield
Made to last the SmartShield paint system delivers superior corrosion protection and a long-lasting, high-gloss shine.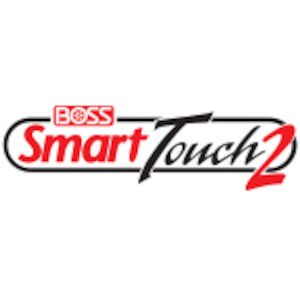 SmartTouch2
Advanced control technology combined with ergonomic control features and large backlit buttons make BOSS controls highly intuitive and easy to use. Attach the versatile SmartTouch2 Handheld Control to a pedestal mount or mount it on your dash (with or without handle).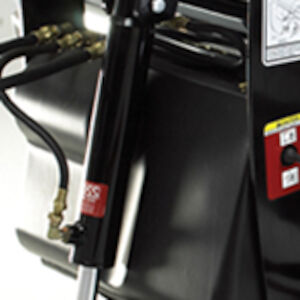 Chainless Hydraulic Lift
The chainless hydraulic cylinder lifting system from BOSS uses a chainless, hydraulic lift system, which greatly reduces snowplow bounce and provides full float capabilities.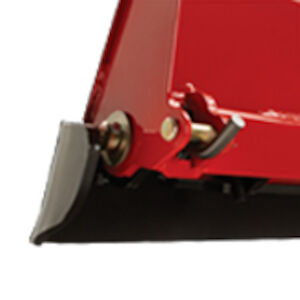 Patented Dual Trip Design
Patented dual trip technology combines both a trip-edge and full moldboard trip system offering dual trip protection from obstacles like manhole covers to frozen snowbanks.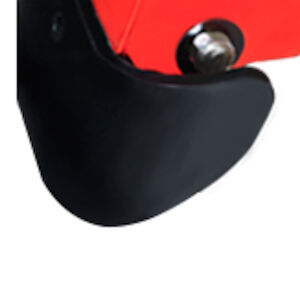 1/2" x 6" Base Angle
The tripping base angles on the DXT come standard with curb guards and snow catcher, and can be used as the cutting edge until worn. The optional cutting edge is made from Hardox® for maximum wear resistance and durability.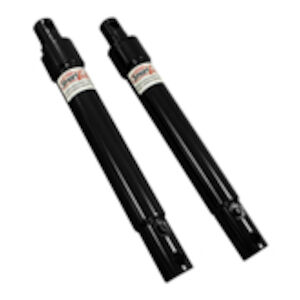 SmartLock
SmartLock® Cylinders hydraulically hold the cylinder in position when back dragging. These single acting cylinders only run the hydraulic system to extend the wings forward. To return the wings, wing return springs do the work. This is a much simpler design with less moving parts and less wear on the hydraulic system.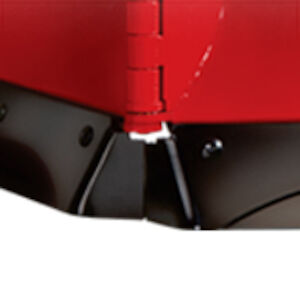 Snow Catcher
A proven patented snow catcher in the center section on every BOSS V-plow ensures that no snow lines are left behind.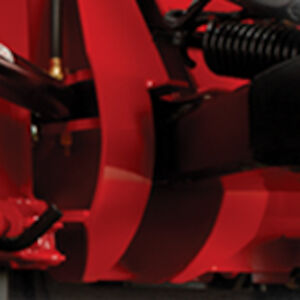 DXT Heavy-Duty Pushframe
The heavy-duty push frame and center section are designed for additional strength and durability.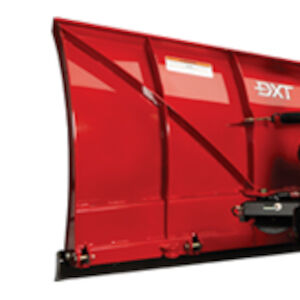 DXT Reinforced Moldboard
Diagonal cross-bracing and formed bottom channel increase blade rigidity.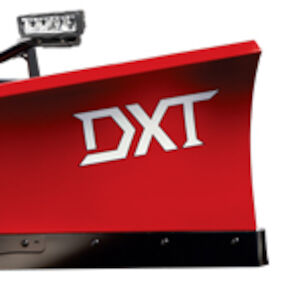 Flared Wings
with enhanced curl to throw snow with maximum efficiency.
| Specifications | 8'2" Steel DXT | 9'2" Steel DXT | 8'2" Stainless Steel DXT | 9'2" Stainless Steel DXT | 8'2" Poly DXT | 9'2" Poly DXT | 10' Steel DXT |
| --- | --- | --- | --- | --- | --- | --- | --- |
| Attachment System | SmartHitch 2 | SmartHitch 2 | SmartHitch 2 | SmartHitch 2 | SmartHitch 2 | SmartHitch 2 | SmartHitch 2 |
| Base Angle | 0.5 in. x 6 in. (1.3 cm x 15 cm) | 0.5 in. x 6 in. (1.3 cm x 15 cm) | 0.5 in. x 6 in. (1.3 cm x 15 cm) | 0.5 in. x 6 in. (1.3 cm x 15 cm) | 0.5 in. x 6 in. (1.3 cm x 15 cm) | 0.5 in. x 6 in. (1.3 cm x 15 cm) | 0.5 in. x 6 in. (1.3 cm x 15 cm) |
| Blade Height | 30 in (76 cm) at center, 37.5 in (95 cm) at end | 30 in (76 cm) at center, 37.5 in (95 cm) at end | 30 in (76 cm) at center, 37.5 in (95 cm) at end | 30 in (76 cm) at center, 37.5 in (95 cm) at end | 30 in (76 cm) at center, 37.5 in (95 cm) at end | 30 in (76 cm) at center, 37.5 in (95 cm) at end | 35 in (88 cm) at center, 45 in (114 cm) at end |
| Blade Material | Steel | Steel | Stainless Steel | Stainless Steel | Poly | Poly | Steel |
| Blade Size | 8 ft. 2 in. | 9 ft. 2 in. | 8 ft. 2 in. | 9 ft. 2 in. | 8 ft. 2 in. | 9 ft. 2 in. | 10 ft. |
| Blade Thickness | 11-ga Steel | 11-ga Steel | 14-ga 304 Stainless | 14-ga 304 Stainless | 0.375 in. (0.95 cm) Poly | 0.375 in. (0.95 cm) Poly | 11-ga Steel |
| Blade Width (Scoop) | Curb Guard Width | 81 in (206 cm) | 92 in (234 cm) | 81 in (206 cm) | 92 in (234 cm) | 81 in (206 cm) | 92 in (234 cm) | 102 in (259 cm) |
| Blade Width (V-Position) | Curb Guard Width | 88 in (224 cm) | 99 in (251 cm) | 88 in (224 cm) | 99 in (251 cm) | 88 in (224 cm) | 99 in (251 cm) | 107 in (272 cm) |
| Blade Width | Curb Guard Width | 98 in. (249 cm) | 110 in. (279 cm) | 98 in. (249 cm) | 110 in. (279 cm) | 98 in. (249 cm) | 110 in. (279 cm) | 120 in. (305 cm) |
| D-Force | Optional | Optional | Optional | Optional | Optional | Optional | Not an Option |
| Lift Cylinder | 2" x 1 1/8 " x 10" (5 cm x 3 cm x 25 cm) | 2" x 1 1/8 " x 10" (5 cm x 3 cm x 25 cm) | 2" x 1 1/8 " x 10" (5 cm x 3 cm x 25 cm) | 2" x 1 1/8 " x 10" (5 cm x 3 cm x 25 cm) | 2" x 1 1/8 " x 10" (5 cm x 3 cm x 25 cm) | 2" x 1 1/8 " x 10" (5 cm x 3 cm x 25 cm) | 2 1/4" x 1 1/8 " x 12" (6 cm x 3 cm x 31 cm) |
| Lighting | SL3 L.E.D. with Ice Shield Technology | SL3 L.E.D. with Ice Shield Technology | SL3 L.E.D. with Ice Shield Technology | SL3 L.E.D. with Ice Shield Technology | SL3 L.E.D. with Ice Shield Technology | SL3 L.E.D. with Ice Shield Technology | SL3 L.E.D. with Ice Shield Technology |
| Plow Shoes | Optional | Optional | Optional | Optional | Optional | Optional | Optional |
| Plow Type | V-Plow | V-Plow | V-Plow | V-Plow | V-Plow | V-Plow | V-Plow |
| Plowing Width at 30 deg Angle | 85" (216 cm) | 95" (241 cm) | 85" (216 cm) | 95" (241 cm) | 85" (216 cm) | 95" (241 cm) | 104" (264 cm) |
| Reinforcement Ribs | 6 Vertical, 2 Diagonal | 8 Vertical, 2 Diagonal | 6 Vertical, 2 Diagonal | 8 Vertical, 2 Diagonal | 6 Vertical, 2 Diagonal | 8 Vertical, 2 Diagonal | 8 Vertical, 2 Diagonal |
| SmartLock Cylinders | 1 1/2" x 10" (4 cm x 25 cm) | 1 1/2" x 10" (4 cm x 25 cm) | 1 1/2" x 10" (4 cm x 25 cm) | 1 1/2" x 10" (4 cm x 25 cm) | 1 1/2" x 10" (4 cm x 25 cm) | 1 1/2" x 10" (4 cm x 25 cm) | 2" x 10" (5 cm x 25 cm) |
| Trip Mechanism | Dual-Trip | Dual-Trip | Dual-Trip | Dual-Trip | Dual-Trip | Dual-Trip | Dual-Trip |
| Trip Springs | 3 Torsion Springs (per blade half) | 3 Torsion Springs (per blade half) | 3 Torsion Springs (per blade half) | 3 Torsion Springs (per blade half) | 3 Torsion Springs (per blade half) | 3 Torsion Springs (per blade half) | 3 Torsion Springs (per blade half) |
| Trip Springs (Moldboard) | 4 Extension Springs | 4 Extension Springs | 4 Extension Springs | 4 Extension Springs | 4 Extension Springs | 4 Extension Springs | 4 Extension Springs |
| Truck Applications | 3/4 & 1 Ton | 3/4 & 1 Ton | 3/4 & 1 Ton | 3/4 & 1 Ton | 3/4 & 1 Ton | 3/4 & 1 Ton | Medium Duty |
| Vehicle | Truck | Truck | Truck | Truck | Truck | Truck | Truck |
| Weight | 868 lbs / 394 kg | 925 lbs / 420 kg | 920 lbs / 417 kg | 977 lbs / 433 kg | 878 lbs / 398 kg | 935 lbs / 424 kg | 1,205 lbs / 546.58 kg |