HTX PLOWS
8' Stainless Steel HTX V-Blade
Product Number: MSC27680
---
Available HTX PLOWS:
Where to Buy
Product Selector
The Product Number shown for this item may be only one of several components needed for a complete product setup. To confirm additional component requirements, please visit the Product Selector Tool or consult with your local BOSS Dealer.
Product Details
KEEP 'EM OPEN in style with the Stainless Steel BOSS HTX. Constructed with the highest quality, rust, and corrosion-resistant stainless steel material makes maintenance easier so you can focus on fighting mother nature at her worst with your half-ton truck. BOSS HTX plow's flared blade wings and enhanced curl design throw snow higher and farther than conventional snowplows, while the full moldboard trip design helps prevent plow damage when an obstacle is encountered.
SL3 L.E.D. HEADLIGHTS - 100% L.E.D. system with nearly double the light output of standard halogen systems
SmartSheildPaint - Sets the standard for supreme quality, corrosion protection, and lasting durability.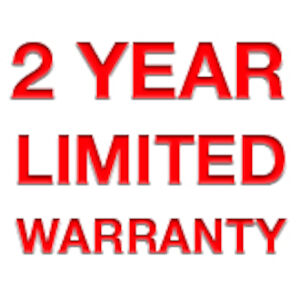 2 Year Limited Warranty
The BOSS 2-Year Limited Warranty protects against material defects for peace of mind.
Learn More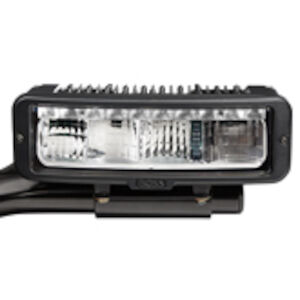 SL3 L.E.D. With Ice Shield
SL3 headlight package, standard on every BOSS truck plow, shines brighter and farther than traditional halogen packages and is equipped with Ice Shield Technology. With best-in-class 100% LED lighting, integrated with Ice Shield Technology to prevent snow and ice build-up on the lens, these headlights use half the amperage of halogen systems and have an 8-10 year life expectancy. The SL3 headlights are also 40% smaller than SmartLight2 lights and yet much more powerful with the signature BOSS premium look you expect.
Learn More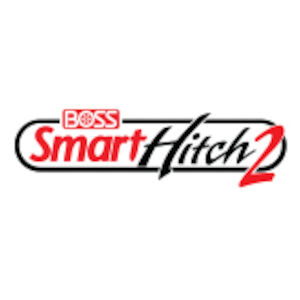 SmartHitch2
Designed to be simple and easy to use. Flip, plug, click. The three-step attachment process makes it easy to switch between plows.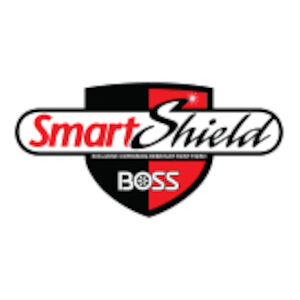 SmartShield
Made to last the SmartShield paint system delivers superior corrosion protection and a long-lasting, high-gloss shine.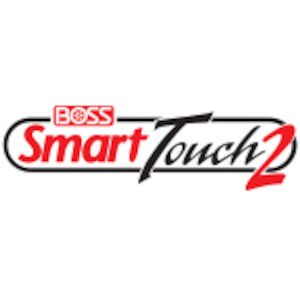 SmartTouch2
Advanced control technology combined with ergonomic control features and large backlit buttons make BOSS controls highly intuitive and easy to use. Attach the versatile SmartTouch2 Handheld Control to a pedestal mount or mount it on your dash (with or without handle).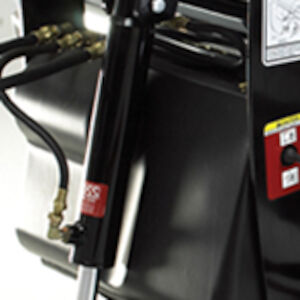 Enclosed Hydraulics
Delivers speed and reliability and is protected from the elements to prevent corrosion and hydraulic freeze-up.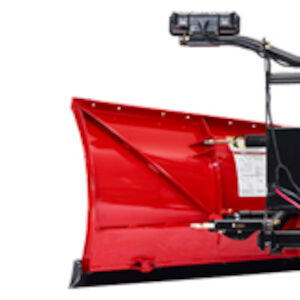 Reinforced Moldboard
with diagonal cross-bracing and formed bottom channel increase blade rigidity.
| Specifications | 8' Stainless Steel HTX V-Blade | 7'6" Steel HTX V-Blade | 7' Steel HTX | 7'6" Steel HTX | 7' Stainless Steel HTX | 7'6" Stainless Steel HTX | 7' Poly HTX | 7'6" Poly HTX |
| --- | --- | --- | --- | --- | --- | --- | --- | --- |
| Attachment System | SmartHitch 2 | SmartHitch 2 | SmartHitch 2 | SmartHitch 2 | SmartHitch 2 | SmartHitch 2 | SmartHitch 2 | SmartHitch 2 |
| Blade Height | 32.5 in (82.55 cm) at end 25 in (63 cm) at center | 32 in (81 cm) at end 25 in (63 cm) at center | 26 in (66 cm) | 26 in (66 cm) | 26 in (66 cm) | 26 in (66 cm) | 26 in (66 cm) | 26 in (66 cm) |
| Blade Material | Stainless Steel | Steel | Steel | Steel | Stainless Steel | Stainless Steel | Poly | Poly |
| Blade Size | 8 ft. | 7 ft. 6 in. | 7 ft. | 7 ft. 6 in. | 7 ft. | 7 ft. 6 in. | 7 ft. | 7 ft. 6 in. |
| Blade Thickness | 14-ga 304 Stainless | 14-ga (0.19 cm) Mild Steel | 14-ga (0.19 cm) Mild Steel | 14-ga (0.19 cm) Mild Steel | 14-ga 304 Stainless | 14-ga 304 Stainless | 0.25 in. (0.64 cm) Poly | 0.25 in. (0.64 cm) Poly |
| Blade Width (Scoop) | Curb Guard Width | 82 in (208.28 cm) | 74 in (188 cm) | | | | | | |
| Blade Width (V-Position) | Curb Guard Width | 85 in (215.9 cm) | 81 in (206 cm) | | | | | | |
| Blade Width | Curb Guard Width | 96 in. (244 cm) | 90 in. (229 cm) | 84 in. (213 cm) | 90 in. (229 cm) | 84 in. (213 cm) | 90 in. (229 cm) | 84 in. (213 cm) | 90 in. (229 cm) |
| Cutting Edge | 3/8 in x 6 in (1 cm x 15 cm) | 3/8 in x 6 in (1 cm x 15 cm) | 3/8 in x 6 in (1 cm x 15 cm) | 3/8 in x 6 in (1 cm x 15 cm) | 3/8 in x 6 in (1 cm x 15 cm) | 3/8 in x 6 in (1 cm x 15 cm) | 3/8 in x 6 in (1 cm x 15 cm) | 3/8 in x 6 in (1 cm x 15 cm) |
| Lift Cylinder | 1 3/4" x 1 1/8 " x 10" (5 cm x 3 cm x 25 cm) | 1 3/4" x 1 1/8 " x 10" (5 cm x 3 cm x 25 cm) | 1 3/4" x 1 1/8 " x 10" (5 cm x 3 cm x 25 cm) | 1 3/4" x 1 1/8 " x 10" (5 cm x 3 cm x 25 cm) | 1 3/4" x 1 1/8 " x 10" (5 cm x 3 cm x 25 cm) | 1 3/4" x 1 1/8 " x 10" (5 cm x 3 cm x 25 cm) | 1 3/4" x 1 1/8 " x 10" (5 cm x 3 cm x 25 cm) | 1 3/4" x 1 1/8 " x 10" (5 cm x 3 cm x 25 cm) |
| Lighting | SL3 L.E.D. with Ice Shield Technology | SL3 L.E.D. with Ice Shield Technology | SL3 L.E.D. with Ice Shield Technology | SL3 L.E.D. with Ice Shield Technology | SL3 L.E.D. with Ice Shield Technology | SL3 L.E.D. with Ice Shield Technology | SL3 L.E.D. with Ice Shield Technology | SL3 L.E.D. with Ice Shield Technology |
| Plow Shoes | Optional | Optional | Optional | Optional | Optional | Optional | Optional | Optional |
| Plow Type | V-Plow | V-Plow | Straight-Blade | Straight-Blade | Straight-Blade | Straight-Blade | Straight-Blade | Straight-Blade |
| Reinforcement Ribs | 6 Vertical, 2 Diagonal | 6 Vertical, 2 Diagonal | 4 Vertical, 2 Diagonal | 6 Vertical, 2 Diagonal | 4 Vertical, 2 Diagonal | 6 Vertical, 2 Diagonal | 4 Vertical, 2 Diagonal | 6 Vertical, 2 Diagonal |
| SmartLock Cylinders | 1 1/4" x 8 1/4" (3 cm x 21 cm) | 1 1/4" x 8 1/4" (3 cm x 21 cm) | | | | | | |
| Trip Mechanism | Full-Trip | Full-Trip | Full-Trip | Full-Trip | Full-Trip | Full-Trip | Full-Trip | Full-Trip |
| Trip Springs | 2 | 2 | 2 | 2 | 2 | 2 | 2 | 2 |
| Truck Applications | 1/2 Ton | 1/2 Ton | 1/2 Ton | 1/2 Ton | 1/2 Ton | 1/2 Ton | 1/2 Ton | 1/2 Ton |
| Vehicle | Truck | Truck | Truck | Truck | Truck | Truck | Truck | Truck |
| Weight | 550 lbs / 249 kg | 490 lbs / 222.26 kg | 393 lbs / 178 kg | 440 lbs / 200 kg | 393 lbs / 178 kg | 440 lbs / 200 kg | 367 lbs / 166 kg | 416 lbs / 188 kg |