6' SK-R Rubber Edge Box Plow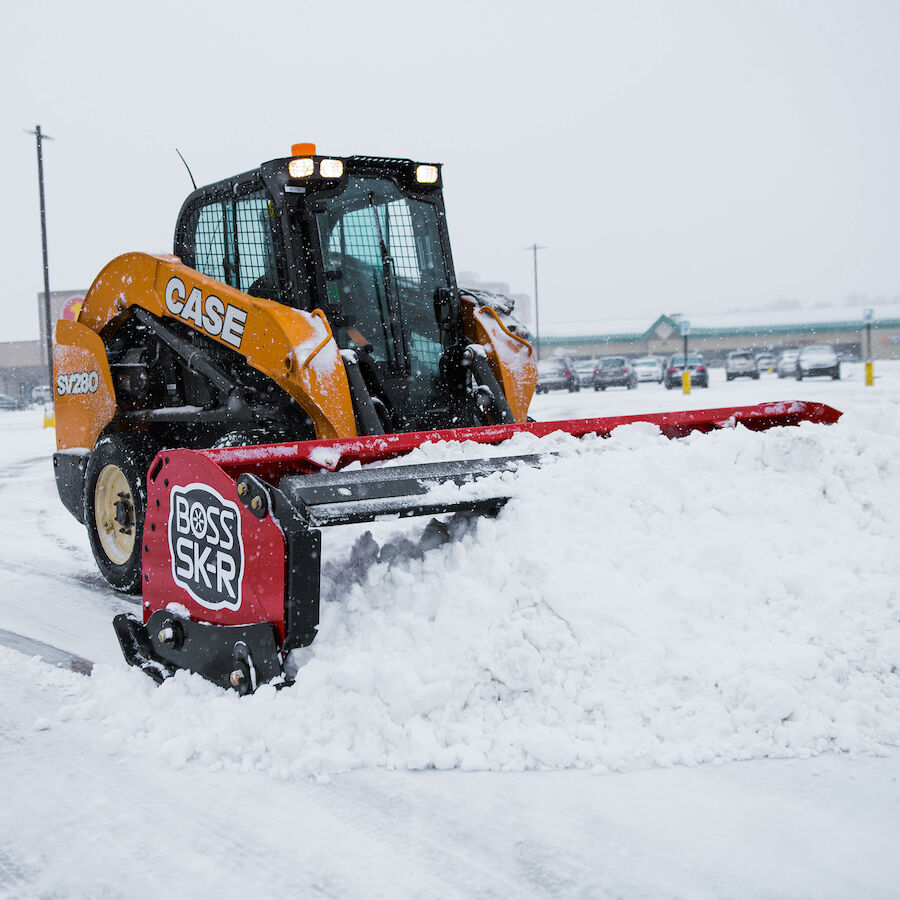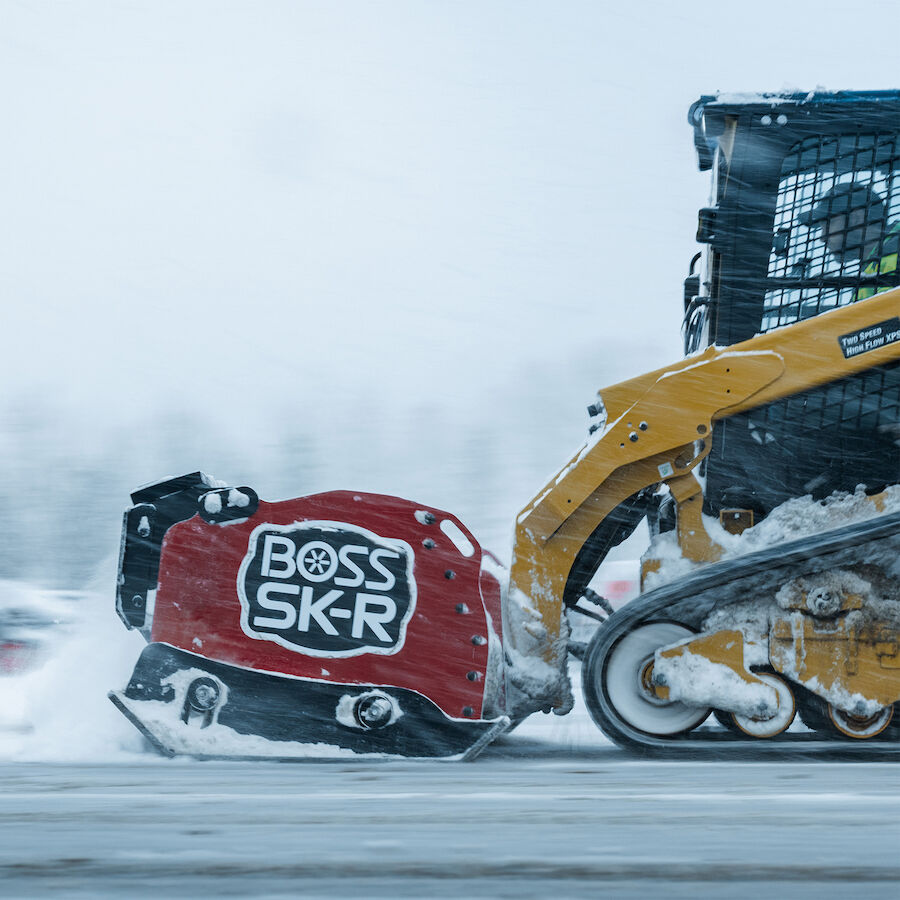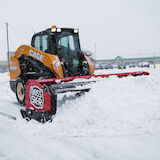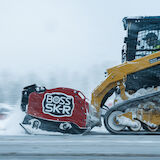 BOX PLOWS
6' Rubber-Edge SKR
Product Number: BXP16506
---
Available BOX PLOWS:
Where to Buy
Product Selector
The Product Number shown for this item may be only one of several components needed for a complete product setup. To confirm additional component requirements, please visit the Product Selector Tool or consult with your local BOSS Dealer.
Product Details
The BOSS SK-R box plows are designed to put the full force and maneuverability of your skid steer into getting the pavement BACK TO BLACK.
| Specifications | 6' Rubber-Edge SKR | 8' Rubber-Edge SKR | 10' Rubber-Edge SKR | 8' Trip-Edge SK | 10' Trip-Edge SK | 12' Trip-Edge SK | 12' Trip-Edge BH | 14' Trip-Edge LDR | 16' Trip-Edge LDR |
| --- | --- | --- | --- | --- | --- | --- | --- | --- | --- |
| Attachment Style | SAE J2513 Solid Mount | SAE J2513 Solid Mount | SAE J2513 Solid Mount | SAE J2513 Solid Mount | SAE J2513 Solid Mount | SAE J2513 Solid Mount | Universal Bucket Receiver, 3" Opening Binder Chain (Customer-Supplied) | Universal Bucket Receiver, 3" Opening Binder Chain (Customer-Supplied) | Universal Bucket Receiver, 3" Opening Binder Chain (Customer-Supplied) |
| Base Angle | N/A | N/A | N/A | 0.5 in. x 3.5 in. x 3.5 in. (1.3 cm x 9 cm x 9 cm) | 0.5 in. x 3.5 in. x 3.5 in. (1.3 cm x 9 cm x 9 cm) | 0.5 in. x 3.5 in. x 3.5 in. (1.3 cm x 9 cm x 9 cm) | 0.5 in. x 6 in. x 35.88 in. (1.3 cm x 15 cm x 91 cm) | 0.5 in. x 5.5 in. x 27.69 in. (1.3 cm x 14 cm x 70 cm) | 0.5 in. x 5.5 in. x 30.94 in. (1.3 cm x 20 cm x 78.59 cm) (AR400) |
| Blade Size | 6 ft. | 8 ft. | 10 ft. | 8 ft. | 10 ft. | 12 ft. | 12 ft. | 14 ft. | 16 ft. |
| Cutting Edge | 1-1/2 in x 8 in (3.8 cm x 20.3 cm) Reversible Rubber | 1-1/2 in x 8 in (3.8 cm x 20.3 cm) Reversible Rubber | 1-1/2 in x 8 in (3.8 cm x 20.3 cm) Reversible Rubber | 1/2 in x 6 in (1.3 cm x 15 cm) | 1/2 in x 6 in (1.3 cm x 15 cm) | 1/2 in x 6 in (1.3 cm x 15 cm) | 1/2 in x 6 in (1.27 cm x 15.24 cm) AR450 | 3/4 in x 6 in (1.9 cm x 15.24 cm) Reversible AR400 | 3/4 in x 6 in (1.9 cm x 15.24 cm) Reversible AR400 |
| Moldboard Height | 30" (76 cm) | 30" (76 cm) | 30" (76 cm) | 30" (76 cm) | 30" (76 cm) | 30" (76 cm) | 38" (97 cm) | 49" (124.5 cm) | 49" (124.5 cm) |
| Moldboard Thickness | 7-ga Steel | 7-ga Steel | 7-ga Steel | 11-ga Steel | 11-ga Steel | 11-ga Steel | 11-ga Steel | 7-ga Steel | 7-ga Steel |
| Plow Type | Box Plows | Box Plows | Box Plows | Box Plows | Box Plows | Box Plows | Box Plows | Box Plows | Box Plows |
| Trip Mechanism | Rubber Edge | Rubber Edge | Rubber Edge | Trip-Edge | Trip-Edge | Segmented Trip-Edge | Segmented Trip-Edge | Segmented Trip-Edge | Segmented Trip-Edge |
| Vertical Supports | 4 | 4 | 4 | 6 | 8 | 10 | 12 | 15 | 15 |
| Weight | 860 lbs / 390 kg | 970 lbs / 440 kg | 1,078 lbs / 489 kg | 900 lbs / 409 kg | 1,000 lbs / 454 kg | 1,245 lbs / 564.72 kg | 2,000 lbs / 907 kg | 3,190 lbs / 1,447 kg | 3,320 lbs / 1,506 kg |
| Wing Shoes (Material) | 3/4" AR400 | 3/4" AR400 | 3/4" AR400 | 1/2" AR450 | 1/2" AR450 | 1/2" AR450 | AR450 | AR450 | AR450 |
| Wing Thickness | 0.31 in. (0.80 cm) | 0.31 in. (0.80 cm) | 0.31 in. (0.80 cm) | 0.25 in. (0.64 cm) | 0.25 in. (0.64 cm) | 0.25 in. (0.64 cm) | 0.38 in. (0.95 cm) | 0.38 in. (0.95 cm) | 0.38 in. (0.95 cm) |