14' LDR Loader Box Plow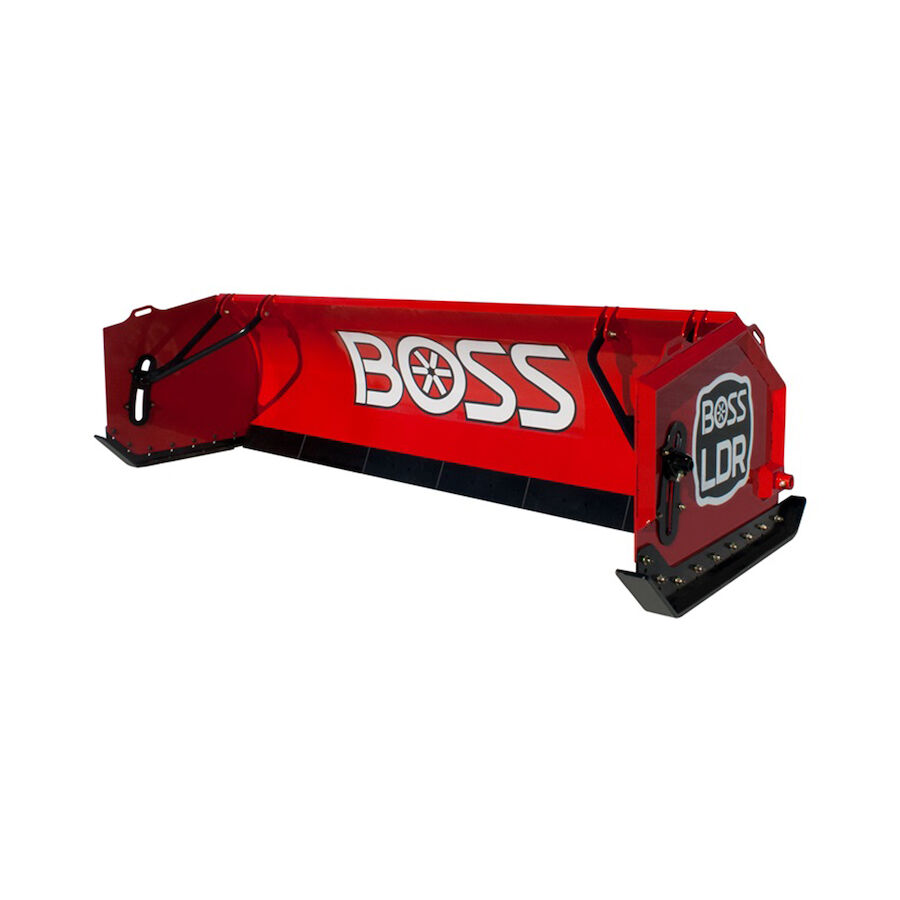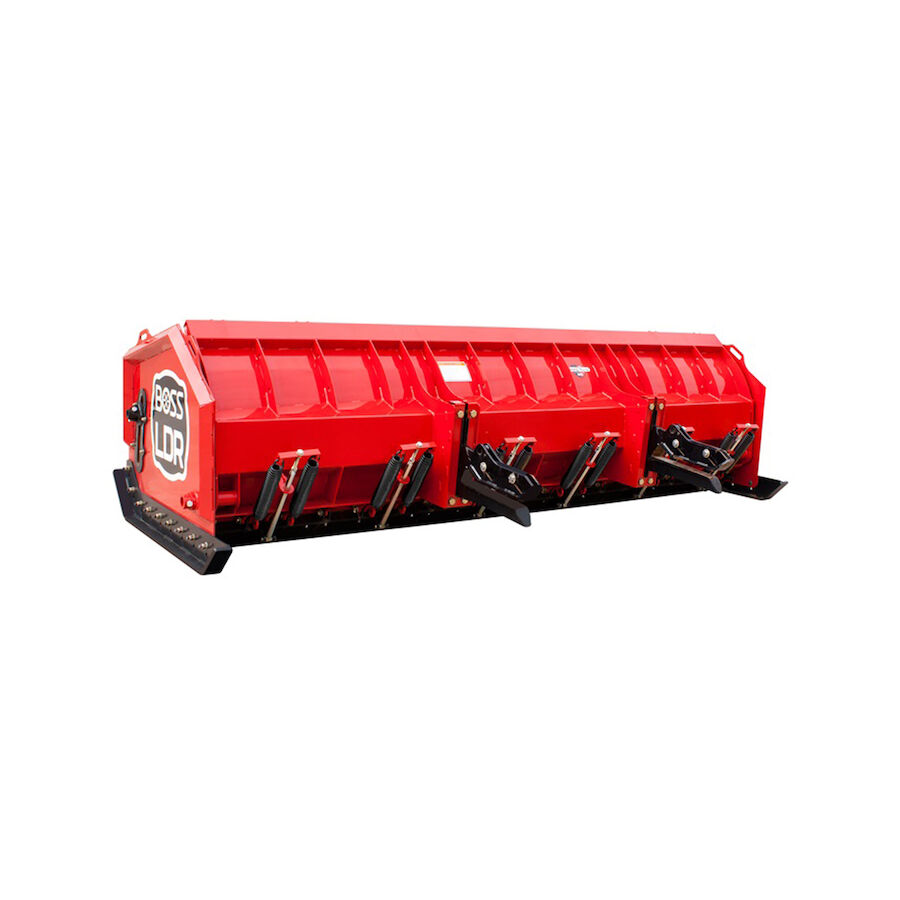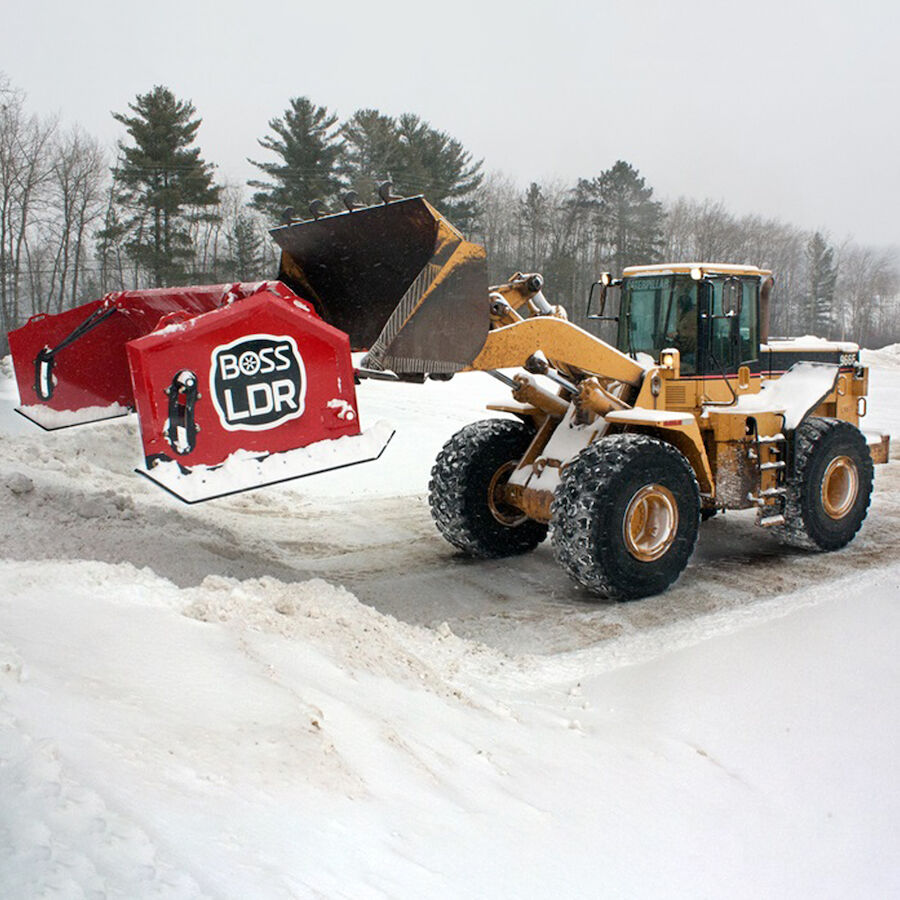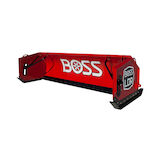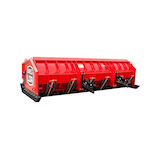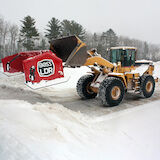 BOX PLOWS
14' Trip-Edge LDR
Product Number: BXP16539
---
Available BOX PLOWS:
Find a Dealer
Product Selector
The Product Number shown for this item may be only one of several components needed for a complete product setup. To confirm additional component requirements, please visit the Product Selector Tool or consult with your local BOSS Dealer.
Product Details
Stand up to Old Man Winter no matter his mood with the powerful LDR box plows from BOSS. The LDR is super simple to use. It attaches in a matter of seconds to help you quickly and efficiently RESTORE ORDER to any lot you need to clear. LDR box plows are equipped with innovative protection technology that keeps you operational and gets the job done faster, easier and more efficiently.
| Specifications | 6' Rubber-Edge SKR | 8' Rubber-Edge SKR | 10' Rubber-Edge SKR | 8' Trip-Edge SK | 10' Trip-Edge SK | 12' Trip-Edge SK | 12' Trip-Edge BH | 14' Trip-Edge LDR | 16' Trip-Edge LDR |
| --- | --- | --- | --- | --- | --- | --- | --- | --- | --- |
| Attachment Style | SAE J2513 Solid Mount | SAE J2513 Solid Mount | SAE J2513 Solid Mount | SAE J2513 Solid Mount | SAE J2513 Solid Mount | SAE J2513 Solid Mount | Universal Bucket Receiver, 3" Opening Binder Chain (Customer-Supplied) | Universal Bucket Receiver, 3" Opening Binder Chain (Customer-Supplied) | Universal Bucket Receiver, 3" Opening Binder Chain (Customer-Supplied) |
| Base Angle | N/A | N/A | N/A | 0.5 in. x 3.5 in. x 3.5 in. (1.3 cm x 9 cm x 9 cm) | 0.5 in. x 3.5 in. x 3.5 in. (1.3 cm x 9 cm x 9 cm) | 0.5 in. x 3.5 in. x 3.5 in. (1.3 cm x 9 cm x 9 cm) | 0.5 in. x 6 in. x 35.88 in. (1.3 cm x 15 cm x 91 cm) | 0.5 in. x 5.5 in. x 27.69 in. (1.3 cm x 14 cm x 70 cm) | 0.5 in. x 5.5 in. x 30.94 in. (1.3 cm x 20 cm x 78.59 cm) (AR400) |
| Blade Size | 6 ft. | 8 ft. | 10 ft. | 8 ft. | 10 ft. | 12 ft. | 12 ft. | 14 ft. | 16 ft. |
| Cutting Edge | 1-1/2 in x 8 in (3.8 cm x 20.3 cm) Reversible Rubber | 1-1/2 in x 8 in (3.8 cm x 20.3 cm) Reversible Rubber | 1-1/2 in x 8 in (3.8 cm x 20.3 cm) Reversible Rubber | 1/2 in x 6 in (1.3 cm x 15 cm) | 1/2 in x 6 in (1.3 cm x 15 cm) | 1/2 in x 6 in (1.3 cm x 15 cm) | 1/2 in x 6 in (1.27 cm x 15.24 cm) AR450 | 3/4 in x 6 in (1.9 cm x 15.24 cm) Reversible AR400 | 3/4 in x 6 in (1.9 cm x 15.24 cm) Reversible AR400 |
| Moldboard Height | 30" (76 cm) | 30" (76 cm) | 30" (76 cm) | 30" (76 cm) | 30" (76 cm) | 30" (76 cm) | 38" (97 cm) | 49" (124.5 cm) | 49" (124.5 cm) |
| Moldboard Thickness | 7-ga Steel | 7-ga Steel | 7-ga Steel | 11-ga Steel | 11-ga Steel | 11-ga Steel | 11-ga Steel | 7-ga Steel | 7-ga Steel |
| Plow Type | Box Plows | Box Plows | Box Plows | Box Plows | Box Plows | Box Plows | Box Plows | Box Plows | Box Plows |
| Trip Mechanism | Rubber Edge | Rubber Edge | Rubber Edge | Trip-Edge | Trip-Edge | Segmented Trip-Edge | Segmented Trip-Edge | Segmented Trip-Edge | Segmented Trip-Edge |
| Vertical Supports | 4 | 4 | 4 | 6 | 8 | 10 | 12 | 15 | 15 |
| Weight | 860 lbs / 390 kg | 970 lbs / 440 kg | 1,078 lbs / 489 kg | 900 lbs / 409 kg | 1,000 lbs / 454 kg | 1,245 lbs / 564.72 kg | 2,000 lbs / 907 kg | 3,190 lbs / 1,447 kg | 3,320 lbs / 1,506 kg |
| Wing Shoes (Material) | 3/4" AR400 | 3/4" AR400 | 3/4" AR400 | 1/2" AR450 | 1/2" AR450 | 1/2" AR450 | AR450 | AR450 | AR450 |
| Wing Thickness | 0.31 in. (0.80 cm) | 0.31 in. (0.80 cm) | 0.31 in. (0.80 cm) | 0.25 in. (0.64 cm) | 0.25 in. (0.64 cm) | 0.25 in. (0.64 cm) | 0.38 in. (0.95 cm) | 0.38 in. (0.95 cm) | 0.38 in. (0.95 cm) |