Product Details
Developed as an entirely new design from the minds at BOSS, the SR MAG has everything contractors need to dominate the snow and ice. The SR MAG is fueled by a turnkey, electronic fuel-injected engine with 747 cc displacement. The electronic throttle body senses, reacts and optimizes power to ensure that the SR MAG can perform in even the heaviest snowfalls. The electronic throttle body makes operating the SR MAG easier with smooth acceleration and deceleration. The SR MAG body is designed to direct engine-heated air toward the operator's hands and body – while protecting parts and system components from the elements. Its chassis is crafted of stainless steel and its battery is optimized for winter weather, delivering 690 cold cranking amps, so you never have to worry about getting started. The SR MAG also features the ability to add an arsenal of new attachments, expertly crafted to handle any snow or ice-related issue including a v-plow, straight-blade, snow thrower (STX48), broom (BRX48), broadcast spreader (TGS85 and drop spreader (Exact Path). Utilizing BOSS's proven quick attachment technology, switching from one attachment to another can be done in a matter of seconds. And with 25 degrees of upward lift capability, the SR MAG can navigate curbs and bumps with ease.
Snowrator Comparison - Compare the differences between the two best sidewalk warriors in the industry.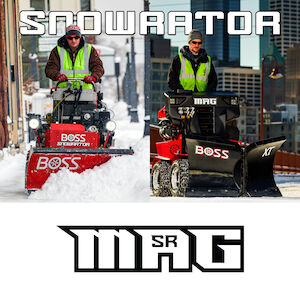 Snowrator V.S. SR MAG Comparison
Unsure which sidewalk warrior is right for you? The Snowrator vs. SR Mag comparison sheet will help you decide which sidewalk solution is designed with YOU in mind.
Learn More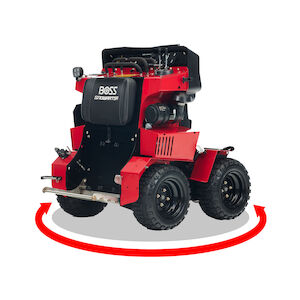 Four-Wheel Drive With Zero Turn Radius Capabilities
Zero turn radius capabilities provide ample maneuverability and four-wheel drive traction allows you to power through during any condition.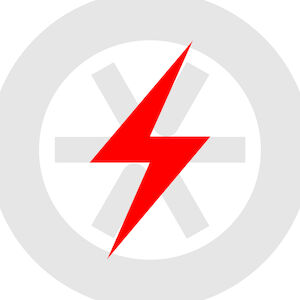 BOSS-Engineered Electrical System
Delivering enhanced weather resistant performance, BOSS-Engineered Electrical Systems will perform during any condition.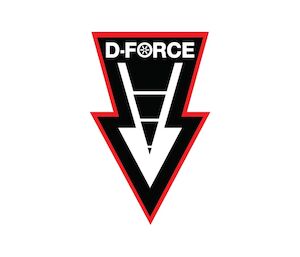 Float and Active Down Force
BOSS Downforce Improves scraping performance of plowing surfaces while back dragging by maintaining a consistent hydraulic downward force.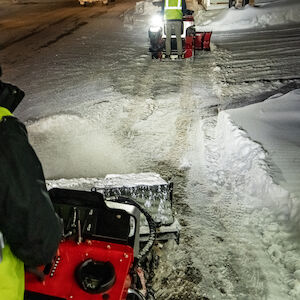 3 LED Worklights
Three strategically placed work lights provide better, more reliable visibility to your Snowrator or SR Mag.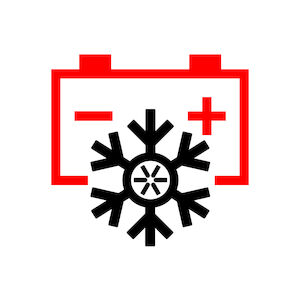 690 Cold Cranking Amps
690 Cold Cranking Amps ensure you never have to worry about starting up when mother nature strikes.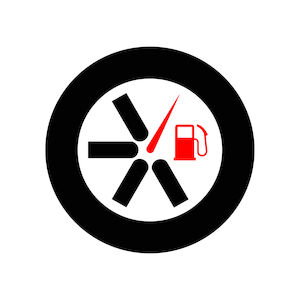 8-Gallon Fuel Capacity
SR Mag provides 20% of increased fuel capacity vs the Snowrator.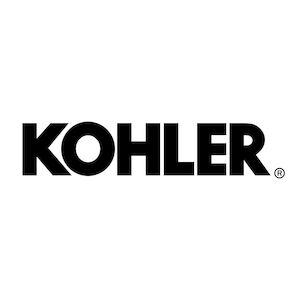 Kohler EFI Engine
The Kohler EFI Engine provides proven, turnkey power and performance in extreme cold.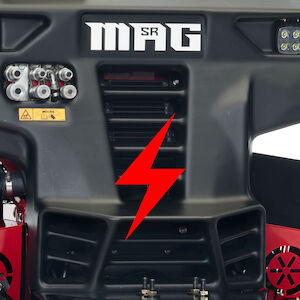 Electronic Throttle Body Engine
The SR Mag electronic throttle Senses, reacts, and optimizes power to ensure performance, even with the heaviest snowfall.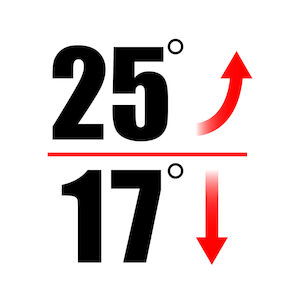 25 Degrees of Lift and 17 Degrees of Depression
25 degrees of lift and 17 degrees of depression allows contractors to navigate curves and bumps with ease.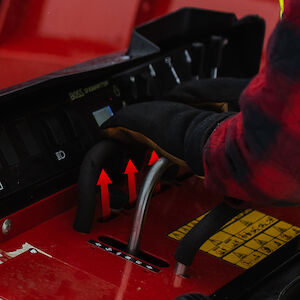 Engine-Directed Heat to Operator
Take the sting out of the cold so you can continue doing Whatever it Takes to Restore Order.
Onboard Cup Holder
Ensure your coffee is always within reach with the extra large, onboard cup holder.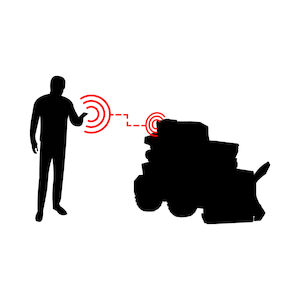 Smart-Connected Capable
Smart connected capable technology sets the stage for future BOSS smart solutions.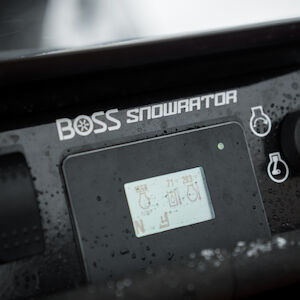 Onboard Diagnostics
SR Mag onboard diagnostics show performance and maintenance considerations to ensure you are always up to speed.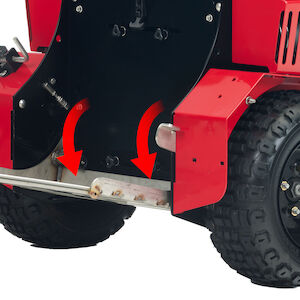 Operator Presence Switch
The automatic start and stop Operator Presence Switch feature adds a level of optimal performance to save fuel, reduce emissions, and safety.
Specifications
SR MAG
12-Volt Charging Port
Yes
4X4
Yes
Approach Angle
47 deg
Available Attachments
4 ft. Straight Blade
5 ft. Straight Blade
BRX48 - 48 in. Broom
Bucket Mount
Exact Path 1.5
STX48 - 48 in. Snow Thrower
TGS85
V-XT
Battery Cold Cranking Amps
690 amps
Break-Over Angle
57.6 deg
Charging System
50 Amps
Chassis
Stainless Steel
Cooling System
Air Cooled
Cup Holder
Yes
Departure Angle
28.72 deg
Down Pressure Angle
17.5 deg
Electric Start
Yes
Electronic Throttle Body
Yes
Engine Displacement
747 cc
Engine Manufacturer
Kohler
Engine Type
EFI
Foldable Operator Platform
Yes
Front Lights
2 Standard
Fuel
Gasoline
Fuel Capacity
8 gal. / 30.2 L / 32 Qt.
Ground Clearance
6 in. / 15.24 cm
Height
52 in. / 132.08 cm
High-Flow Hydraulics
Yes
High-Flow Hydraulics (QDC)
Yes
High-Flow Relief Pressure
2700 psi
Keyed Power
Yes
Length
60 in / 152.4 cm
Lift Height Angle
25 deg
Low-Flow Circuits
2
Low-Flow Hydraulics (QDC)
Yes
Low-Flow Rate
2.4 gpm
Lumens Per Light
1200
Lumens Total
3600
On-Board Diagnostics
Yes
Operator Warming Functionality
Yes
Rear Lights
1 Standard
Removable Attachments
Yes
Speed Forward
8 mph
Speed Reverse
5 mph
Tires
18" x 8.5" x 10"
Turning Radius
Zero Turn
Type
Skid Steer
Warranty
2-Year Limited
Weight
1,046 lbs / 474.45 kg
Wheelbase
26.5 in / 67.31 cm
Width
39.25 in / 99.67 cm