EXACT PATH Drop Spreader 1.5
Clearing a Path to Restore Order
Product Number: DPS22750
Where to Buy
Brochure
The Product Number shown for this item may be only one of several components needed for a complete product setup. To confirm additional component requirements, please visit the Product Selector Tool or consult with your local BOSS Dealer.
Product Details
It's easy to add precise deicing capabilities to your Snowrator with the optional Exact Path drop spreader. The Exact Path reduces salt waste and makes deicing sidewalks and walkways more profitable for contractors because it precisely drops deicing material to protect grass and landscaping. The stainless steel hopper and frame with a polyethylene cover keeps materials dry and free-flowing. An exclusive feed gate lever makes adjusting material flow simple- no tools needed.
Snowrator Builder - Outfit your Snowrator or SR Mag the way you need to take on winters worst.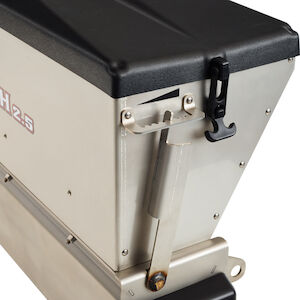 8-Position Adjustable Feed Gate
Allows you to adjust the material discharge amount for extra flow control.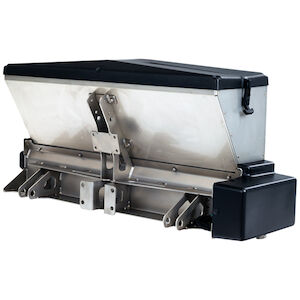 Stainless Steel Hopper and Frame Construction
Are made to outlast the elements.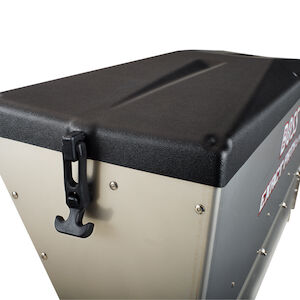 Solid Poly Hopper Cover With Flexible Draw Latch
Protects against weather and is made to last.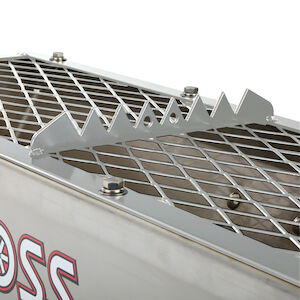 Stainless Steel Top Screen With Bag Splitter
Easily opens bags and filters deicing material.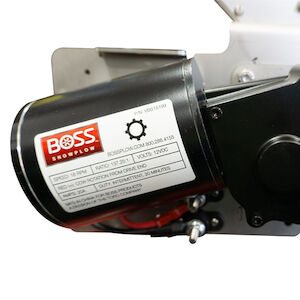 Enclosed 12-Volt Electric High-Torque Motor
Weather-and dust-resistant to ensure performance, durability and reliability.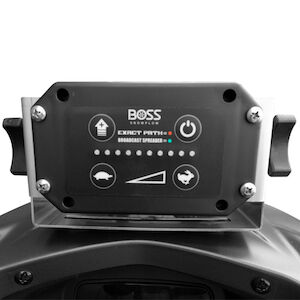 Variable Speed Control
Comes Standard on all Exact Path© spreaders.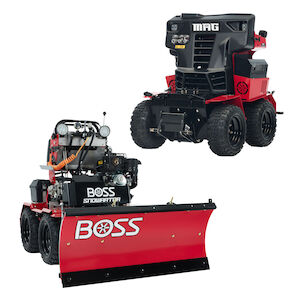 Snowrator Builder
Build your Sidewalk Vehicle with the Snowrator Builder at your price today! The Snowrator builder allows you to choose through an arsenal of implements, attachments, and accessories you'll need to make your job easier.
Learn More
| Specifications | EXACT PATH Drop Spreader 1.5 |
| --- | --- |
| Capacity | cubic ft 1.5 / cubic m .04 |
| Controller | Single Stage Variable Speed |
| Cover | Standard Hard Poly, Flip Up |
| Drum Guard / Bed Shield | Stainless Steel |
| Empty Weight | 106 lbs / 48.08 kg |
| Feed Baffle | Polyurethane |
| Feed Drum | Stainless Steel |
| Feed Gate | 8-Way Adjustable |
| Feed Mechanism | Drum |
| Frame | Stainless Steel |
| Full Weight | 250 lbs / 113.4 kg |
| Hopper Length | 12.75 in / 32.79 cm |
| Hopper Width | 31.38 in / 79.69 cm |
| Motor | 12 Volt |
| Spreader Overall Height | 17.75 in. / 45.08 cm |
| Spreader Overall Length | 16 in / 40.64 cm |
| Spreader Overall Width | 39.38 in / 100.01 cm |
| Spreading Width | 34 in (86.36 cm) |
| Top Screen | Standard, with Bag Opener |