GENESIS SERIES PUSH PAL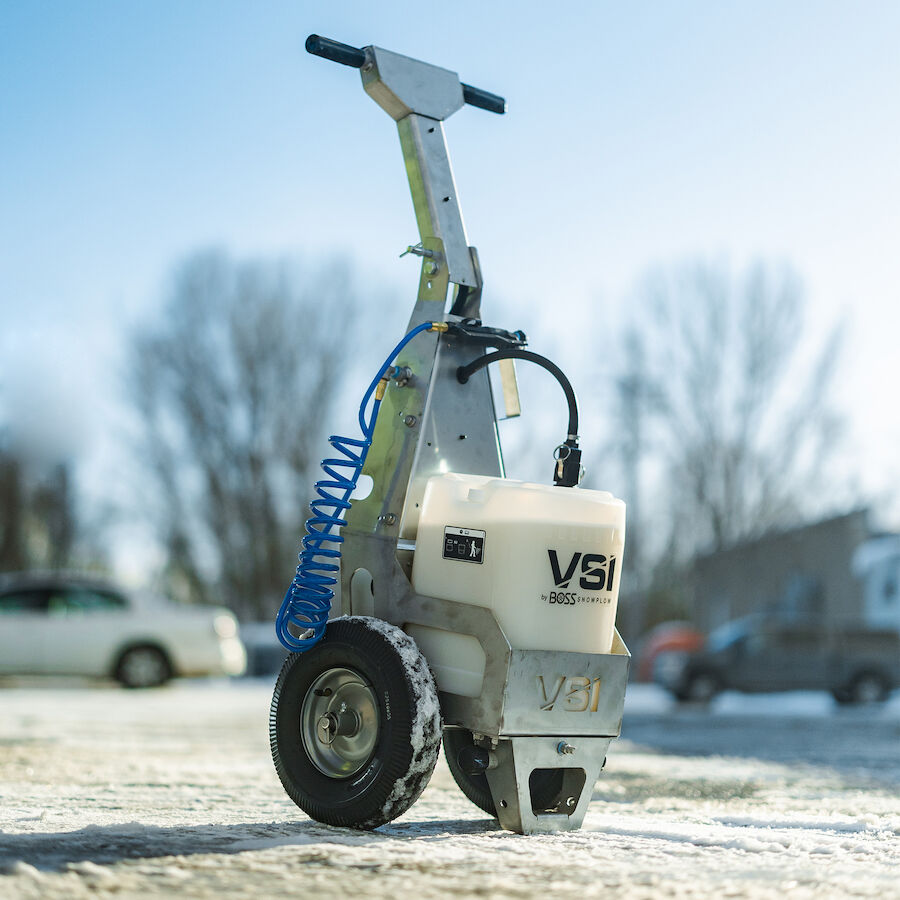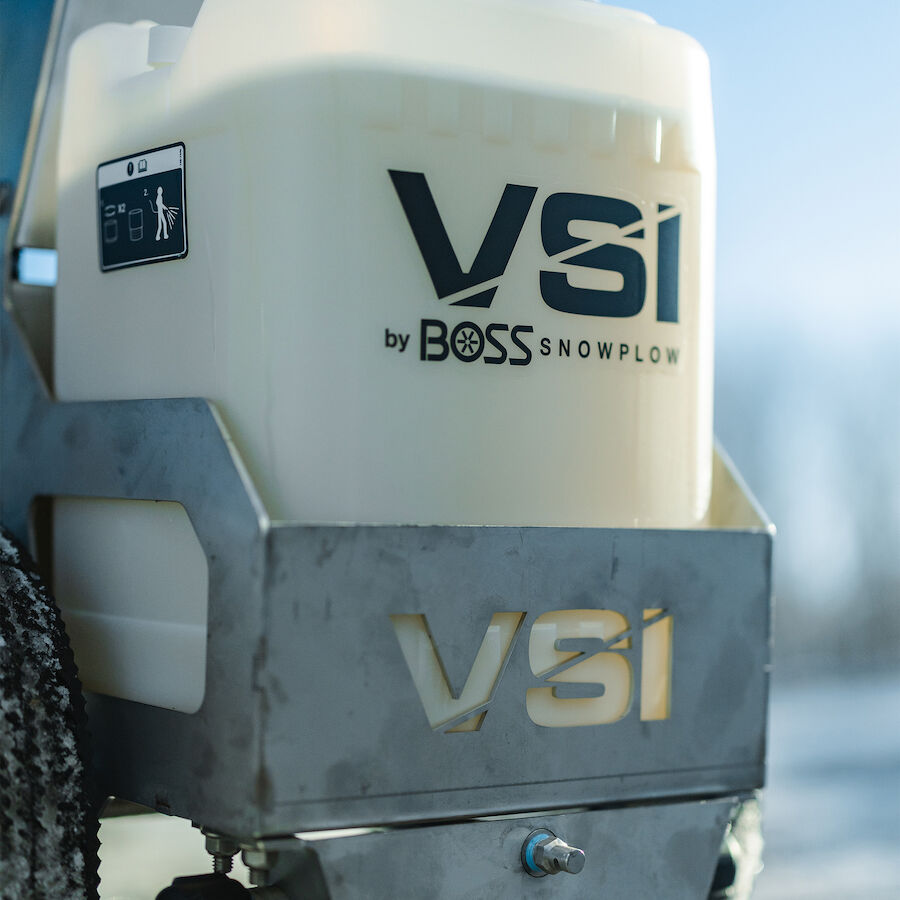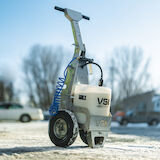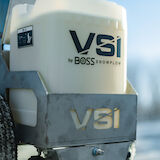 VSI Genesis Series
Genesis Push Pal
Product Number: LIQ28814
---
Available VSI Genesis Series:
Find a Dealer
Product Selector
The Product Number shown for this item may be only one of several components needed for a complete product setup. To confirm additional component requirements, please visit the Product Selector Tool or consult with your local BOSS Dealer.
Product Details
The Genesis Push Pal is the ultimate walk behind sprayer. It's designed to allow the user to easily swap out 5 gallon jugs to limit fill time during crunch time. With it's compact design, along with interchangeable jugs, allows this unit to be transported with ease.
Elevate Your Liquid IQ - Discover the science behind liquid deicing, how it can positively impact your business, and the ways to incorporate it into your fleet.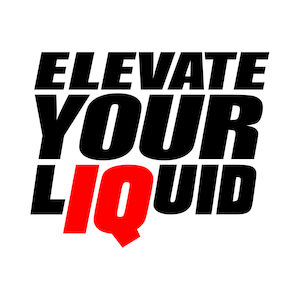 Elevate Your Liquid IQ
Snow and ice contractors are making the switch to liquid deicing. Learn how using liquids can be a more effective solution for snow and ice control while also reducing costs for your business today.
Learn More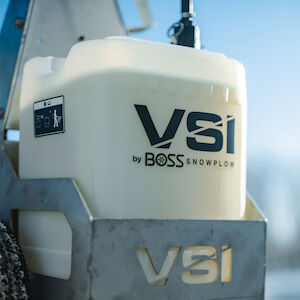 Easy Swap Jug System
This feature simplifies the process of refilling the sprayer. By providing a straightforward mechanism for jug exchange, users can quickly replace an empty 5-gallon jug with a full one, reducing downtime and maximizing productivity.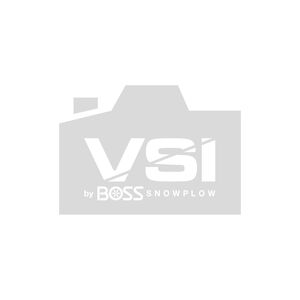 Fan or Pencil Tip
This feature provides users with flexibility in their spraying applications. The fan option delivers a wide spray pattern, covering a larger area with each pass, making it ideal for quick and efficient coverage on larger surfaces. On the other hand, the pencil tip option offers a more concentrated and precise spray pattern, perfect for targeted applications or spot treatments. With the ability to easily switch between the fan and pencil tip options, users can customize their spraying approach based on the specific requirements of the task.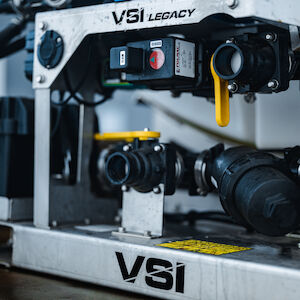 Stainless Steel
The sprayer features a durable stainless-steel construction that brings numerous advantages. The stainless-steel material's corrosion and rust resistance ensures long-lasting performance even in harsh conditions. It is also easy to clean, preventing residue buildup and maintaining hygiene. The sprayer's stainless steel design guarantees durability, efficiency, and cleanliness.
| Specifications | Genesis 110E | Genesis 305E | Genesis 500E | Genesis Sidewalk Slayer | Genesis PBE | Genesis Brine Buddy | Genesis Push Pal |
| --- | --- | --- | --- | --- | --- | --- | --- |
| Battery | N/A | N/A | N/A | N/A | N/A | N/A | Battery Included |
| Boom Type | 48 in Single Lane Boom | Single Lane Boom | Single Lane Boom | N/A | Single Lane Boom | N/A | 11 in Boom |
| Capacity | gal 110 / l 416 | gal 305 / l 1155 | gal 500 / l 1893 | gal 200 / l 757 | N/A | gal 280-300 / l 1060-1136 | gal 5 / l 18.2 |
| Construction | Powdercoat Mild Steel | Powdercoat Mild Steel | Powdercoat Mild Steel | Powdercoat Mild Steel | Powdercoat Mild Steel | Stainless Steel | Stainless Steel |
| Fuel | Electric | Electric | Electric | Electric | Electric | Electric | Electric |
| Height | 44 in. / 111.76 cm | 43 in. / 109.22 cm | 50 in. / 127 cm | 41 in. / 104.14 cm | 46 in. / 116.84 cm | 41 in. / 104.14 cm | 49 in. / 124.46 cm |
| Hose Reel | 50 ft (15 m) Rewind | 50 ft (15 m) Rewind | 50 ft (15 m) Rewind | 50 ft (15 m) Rewind | 50 ft (15 m) Rewind | N/A | N/A |
| Length | 50 in / 127 cm | 74 in / 188 cm | 102 in / 259 cm | 72 in / 183 cm | 25 in / 63.5 cm | 76 in / 193 cm | 17 in / 43 cm |
| Lights | N/A | N/A | N/A | N/A | N/A | N/A | N/A |
| Pump | 12V Diaphragm | 12V Diaphragm | 12V Diaphragm | 12V Diaphragm | 12V Diaphragm | 110V Centrifugal | |
| Salinity Reader | N/A | N/A | N/A | N/A | N/A | Standard | |
| Weight Empty | 290 lbs / 132 kg | 633 lbs / 287 kg | 853 lbs / 387 kg | 502 lbs / 228 kg | 314 lbs / 142 kg | 300 lbs / 136 kg | 65 lbs / 29.5 kg |
| Weight Full | 1,454 lbs / 660 kg | 3,774 lbs / 1,712 kg | 6,003 lbs / 2,723 kg | 2,562 lbs / 1,162 kg | N/A | 3,100 lbs / 1,406 kg | 115 lbs / 52 kg |
| Width | 48 in / 121.92 cm | 61 in / 154.94 cm | 60 in / 152.40 cm | 46 in / 116.84 cm | 46 in / 116.84 cm | 42 in / 106.68 cm | 21 in / 53.34 cm |