GENESIS SERIES SIDEWALK SLAYER E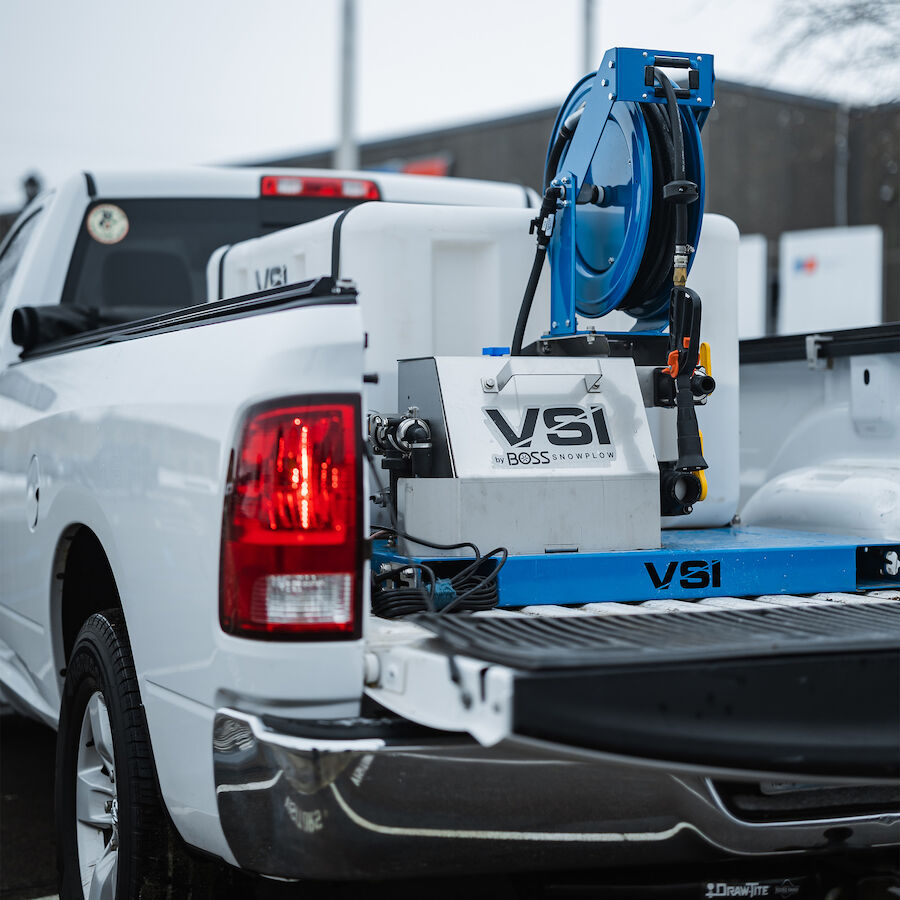 VSI Genesis Series
Genesis Sidewalk Slayer
Product Number: LIQ28811
---
Available VSI Genesis Series:
Find a Dealer
Product Selector
The Product Number shown for this item may be only one of several components needed for a complete product setup. To confirm additional component requirements, please visit the Product Selector Tool or consult with your local BOSS Dealer.
Product Details
This is the premium electric sidewalk and Snowrator support unit. It comes with a 1" fill line to keep your Snowrators or other sidewalk equipment filled and a 50' spring rewind hose reel with stainless guide rollers to spray quick sidewalks and entryways.
Elevate Your Liquid IQ - Discover the science behind liquid deicing, how it can positively impact your business, and the ways to incorporate it into your fleet.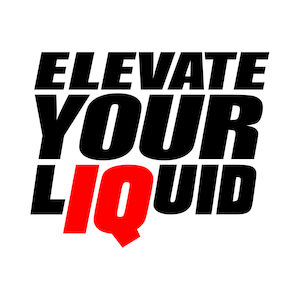 Elevate Your Liquid IQ
Snow and ice contractors are making the switch to liquid deicing. Learn how using liquids can be a more effective solution for snow and ice control while also reducing costs for your business today.
Learn More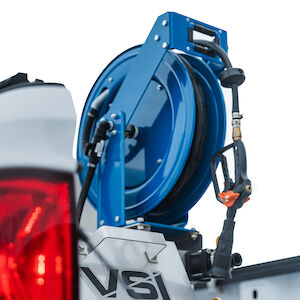 50' Spring Rewind Hose Reel
This compact hose reel provides a practical solution for hose management, offering a 50-foot length that allows for efficient reach and maneuverability. The spring rewind mechanism eliminates the need for manual hose retraction, simplifying the process and saving valuable time.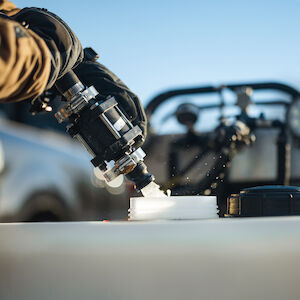 25' One Inch Fill Hose
The 25' one-inch fill hose is a versatile accessory that can be attached to conveniently fill not only Snowrator units but other types of spray units. This hose provides flexibility and ease of use, allowing efficient and hassle-free refilling of the desired equipment. With its one-inch diameter and 25-foot length, it offers ample reach and flow capacity, ensuring seamless and reliable filling operations for a variety of spray units.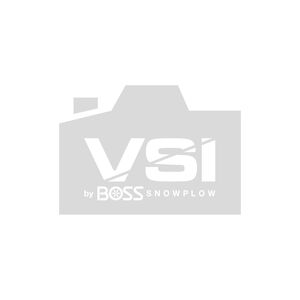 Full Tube Fork Pockets
Loading and unloading the sprayer is made effortless and worry-free, including front and side fork pockets. These specially designed pockets eliminate the risk of damaging any plumbing during the process. Whether using forks from the front or sides, the sprayer can be securely loaded in various situations. Fork pockets provide convenience and peace of mind, ensuring a smooth and safe loading experience without concerns about potential plumbing damage.
| Specifications | Genesis 110E | Genesis 305E | Genesis 500E | Genesis Sidewalk Slayer | Genesis PBE | Genesis Brine Buddy | Genesis Push Pal |
| --- | --- | --- | --- | --- | --- | --- | --- |
| Battery | N/A | N/A | N/A | N/A | N/A | N/A | Battery Included |
| Boom Type | 48 in Single Lane Boom | Single Lane Boom | Single Lane Boom | N/A | Single Lane Boom | N/A | 11 in Boom |
| Capacity | gal 110 / l 416 | gal 305 / l 1155 | gal 500 / l 1893 | gal 200 / l 757 | N/A | gal 280-300 / l 1060-1136 | gal 5 / l 18.2 |
| Construction | Powdercoat Mild Steel | Powdercoat Mild Steel | Powdercoat Mild Steel | Powdercoat Mild Steel | Powdercoat Mild Steel | Stainless Steel | Stainless Steel |
| Fuel | Electric | Electric | Electric | Electric | Electric | Electric | Electric |
| Height | 44 in. / 111.76 cm | 43 in. / 109.22 cm | 50 in. / 127 cm | 41 in. / 104.14 cm | 46 in. / 116.84 cm | 41 in. / 104.14 cm | 49 in. / 124.46 cm |
| Hose Reel | 50 ft (15 m) Rewind | 50 ft (15 m) Rewind | 50 ft (15 m) Rewind | 50 ft (15 m) Rewind | 50 ft (15 m) Rewind | N/A | N/A |
| Length | 50 in / 127 cm | 74 in / 188 cm | 102 in / 259 cm | 72 in / 183 cm | 25 in / 63.5 cm | 76 in / 193 cm | 17 in / 43 cm |
| Lights | N/A | N/A | N/A | N/A | N/A | N/A | N/A |
| Pump | 12V Diaphragm | 12V Diaphragm | 12V Diaphragm | 12V Diaphragm | 12V Diaphragm | 110V Centrifugal | |
| Salinity Reader | N/A | N/A | N/A | N/A | N/A | Standard | |
| Weight Empty | 290 lbs / 132 kg | 633 lbs / 287 kg | 853 lbs / 387 kg | 502 lbs / 228 kg | 314 lbs / 142 kg | 300 lbs / 136 kg | 65 lbs / 29.5 kg |
| Weight Full | 1,454 lbs / 660 kg | 3,774 lbs / 1,712 kg | 6,003 lbs / 2,723 kg | 2,562 lbs / 1,162 kg | N/A | 3,100 lbs / 1,406 kg | 115 lbs / 52 kg |
| Width | 48 in / 121.92 cm | 61 in / 154.94 cm | 60 in / 152.40 cm | 46 in / 116.84 cm | 46 in / 116.84 cm | 42 in / 106.68 cm | 21 in / 53.34 cm |